PFAS, short for perfluoroalkyl and polyfluoroalkyl substances and related substances, PFAO, PFOS, also collectively known as PFCs. PFCs are a family of man-made chemicals that have been used widely in the production of a number of consumer goods, including non-stick cookware, stain repellants, firefighting foam, and food-packaging materials. PFAS has been in the news lately as PFAS has been detected in groundwater and drinking water supplies across the United States.
PFAS have been produced and used in the United States since the 1940s. Once released into the environment, PFAS has the potential to accumulate in bodies of water and living organisms. PFAS is extremely persistent and can take thousands of years to break down. This durability has earned PFAS, PFCs and related substances the nickname "forever chemicals."
In the past decade, knowledge regarding the potential danger of PFAS has increased. Laboratory animals exposed to high doses of PFAS have developed changes in liver, thyroid, and pancreatic function. Although scientists are still studying the health effects PFAS, some public health experts have linked exposure to PFAS with increased risks for cancer and liver damage. Some studies have also linked PFAS to immune disorders in children. More research is needed before the effects PFAS have on human health are fully understood.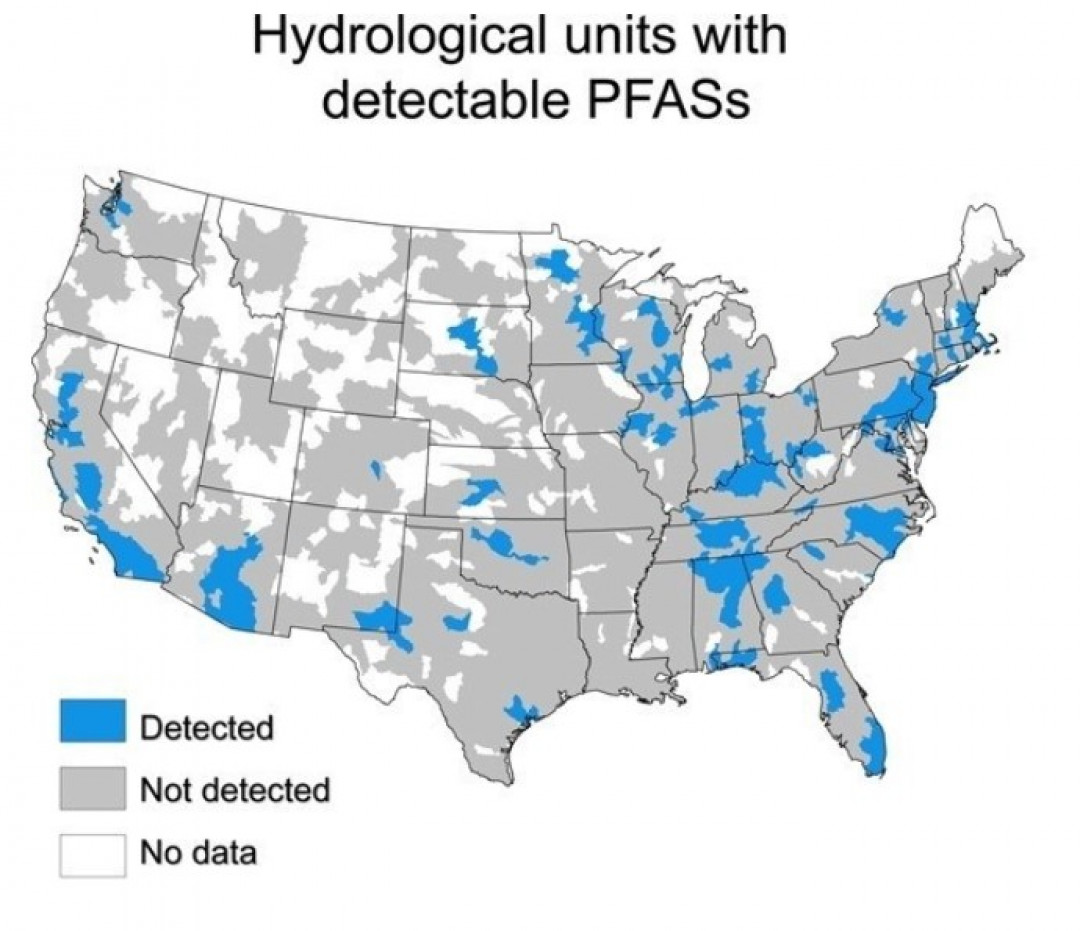 How Are People Exposed To PFAS?
In recent years, exposure to PFAS through groundwater and drinking water has become a growing concern. Between 2013 and 2015, the U.S. Environmental Protection Agency ("EPA") tested the public water systems in 33 states for PFAS contamination. PFAS chemicals were discovered in water supplies serving 16 million people. Additional discoveries of PFAS contamination in drinking water supplies and groundwater are being discovered with increasing frequency. Such contamination is typically localized and associated and in the vicinity of a specific facility such as an oil refinery, military base or airfield where PFAS were used in firefighting foam or unpermitted dumps, disposal sites or landfills where PFAS wastes were disposed. For example, the PFAS contamination discovered in the Oscoda, Michigan municipal water system has been linked to a former Air Force base. https://www.mlive.com/news/index.ssf/page/michigans_water_crisis_pfas.html
Although PFAS-contaminated drinking water is a major concern, the EPA estimates that 80% of human exposure to the chemical occurs through consumer products in the home. According to the EPA one significant exposure pathway is through food. Food can become contaminated if PFAS were contained in the soil or water used to grow the food or used in the equipment used to process the food. Food packaging, such as fast-food wrappers, may also contain the chemical.
PFAS exposure can also occur through the use or disposal of household consumer products containing the chemicals. Many commercial products are treated with PFAS to make them water- or stain-repellant, including apparel, textiles, packaging materials, and non-stick cookware. People who work in facilities that manufacture goods containing PFAS may also be exposed through direct contact with the chemicals or through PFAS that is present in air within the workplace. PFAS can be released from these facilities and enter stormwater or groundwater.
The Environmental Working Group has prepared an interactive showing the locations of PFAS-contaminated sites throughout the United States: https://www.ewg.org/interactive-maps/2017_pfa/index.php#.W3GPdGUd6i4
How Is PFAS Regulated?
Now that the public health impact of PFAS is beginning to be understood, momentum to regulate PFAS is growing rapidly at the federal and state levels. The EPA recently encouraged eight chemical manufacturers phase-out two major PFAS chemicals, PFOA and PFOS, from in their products and their facilities. As a result, PFOA and PFOS are no longer manufactured in the United States, although they may still be contained in products imported into the country.
While there is currently no national drinking water standard for PFAS and PFOA, the EPA set non-enforceable advisory limits for these chemicals in 2016. Because of new evidence suggesting that the 2016 advisory levels are too high to adequately ensure public safety, the EPA has agreed to prepare a national management plan for PFAS by the end of 2018. Frustrated by inaction on the federal level certain states have established more stringent standards. In February 2019 EPA's PFAS Action Plan was released. A link can be found below.
The EPA has also added a PFOA-contaminated site located in Hoosick Falls, New York to the Comprehensive Environmental Response, Compensation and Liability Act ("CERCLA" or "Superfund") National Priorities List ("NPL").
EPA'S PER- AND POLYFLUOROALKYL SUBSTANCES (PFAS) ACTION PLAN
The EPA's PFAS Action Plan reiterates and expands on actions announced at a May 2018 National Leadership Summit. The EPA's PFAS Action Plan contains the following goals:

Establish a drinking water MCL for PFOA and PFOS;
Designate PFOA and PFOS as hazardous substances;
Develop groundwater cleanup recommendations;
Evaluate including PFAS in Toxic Release Inventory;
Evaluate prohibiting the use of some PFAS;
Monitor drinking water at lower concentrations and for more compounds than in previous studies;
Develop analytical methods for a wide variety of matrices;
Utilize enforcement tools to address PFAS exposure; and
Develop a risk communication toolbox.
Immediately after the announcement EPA's PFAS Action Plan was criticized as not being strong or quick enough to address the widespread threat of PFAS to the public health and the environment. Members of Congress whose districts are affected by PFAS contamination have proposed legislation, the PFAS Detection Act and the PFAS Accountability Act, to spur the EPA to take decisive action with regard to PFAS. The legislation, if enacted, would provide financial resources to States to address PFAS impacts to drinking water supplies and public health and require completion of a nationwide survey of PFAS and report back to Congress
ADVOCATES SAY PFAS BILLS WOULD TIGHTEN FEDERAL CONTROL OVER CHEMICALS
Under the PFAS Action Act all PFAS chemicals would be designated as "hazardous substances" under the Superfund program. The legislation is significant as it would trigger investigation and cleanup obligations under CERCLA at hundreds of sites nationwide. More importantly, the new focus and attention on PFAS will likely affect environmental due diligence. With a "hazardous substances" designation, Phase I Environmental Site Assessments would need to assess sites for the potential presence of PFAS.
Many states are also using a variety of methods to address PFAS contamination. For example, Minnesota, New Jersey, and Vermont have set or proposed health-based limits for PFOA or PFOS that are lower than the federal advisory levels. Some states, including Washington, have also begun statewide testing of their water systems for PFAS. Michigan, Vermont, and New Hampshire have identified FPAS chemicals as hazardous substances and have established binding cleanup levels for PFOA and PFOS. Last year, California added PFOA and PFOS to the list of substances regulated by Proposition 65, one of the nation's major environmental consumer protection laws. This means that businesses with products in California will be required to provide "clear and reasonable" warnings when their products contain PFOA or PFOS at levels that could pose a significant risk of cancer or reproductive harm.
There is no doubt that concern about PFAS is having a major impact on communities, drinking water supplies and public waters including groundwater across the country. The regulatory status of PFAS continues to evolve. For more information on regulatory developments related to PFAS please see information prepared by the Association of State Drinking Water Administrators and the Association of State and Territorial Solid Waste Management Officials.
Please see the disclaimer at the bottom of this page relating to limitations on this blog and legal advice. Joseph Maternowski is a Minnesota attorney in private practice who practices in the areas of environmental, administrative and real estate law. He advises clients on compliance matters as well as on commercial and residential real estate transactions and on litigation. Joe assists multiple clients on sites that have been impacted by releases of PFAS, PCE and TCE. Thanks to associate Joseph Reutiman for his assistance in preparing this update. Finally, for additional information please contact:
Hessian & McKasy P.A.
T: (612) 746-5754
jmaternowski@hessianmckasy.com
www.hessianmckasy.com
www.enviroattorney.net
Please Note Disclaimer Found at Top Right of Our Website, Thank you