Special thanks to Minnesota CLE for the invitation to create a web-based CLE content series related to environmental issues for business and real estate lawyers. The goal of the webcast series is to provide a range of informative programming starting with a primer on basic environmental law issues that may be present in the typical business and real estate practice setting. The webcasts delve into more specialized aspects of the environmental law practice including real estate due diligence, issues arising in the business transactions and responding to federal and state enforcement actions.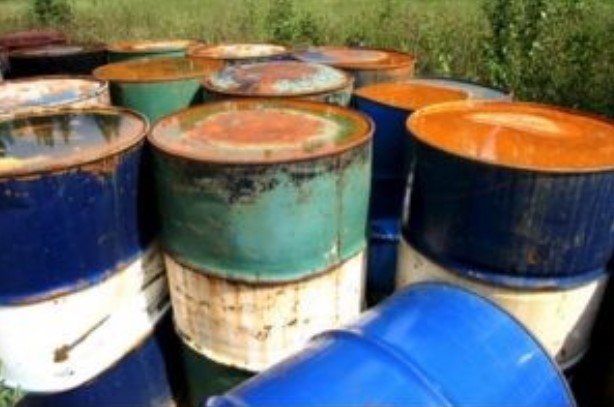 Federal TCE Review
The first webcast session, which is entitled "Environmental Law Basics," is designed to provide business and real estate lawyer with an overview of environmental law issues that arise in a typical practice. This session discusses federal and state laws, environmental permits and regulations and how these laws affect business and apply in the transactional setting.
The second session focuses on environmental issues that arise in business and real estate transactions. The webcast, entitled: "Environmental Due Diligence in Business and Real Estate Transactions," reviews the use of Phase I Environmental Site Assessments to assess property conditions, follow-up Phase II testing and the availability of liability assurances to facilitate real estate transactions.
The third session, entitled "Environmental Due Diligence - Focus - Soil Vapor Intrusion," provides an in depth examination of the currently evolving complex topic of managing soil vapor intrusion into structures. Federal and state health and environmental agencies and standard due diligence practice require soil vapor assessments when vapor encroachment conditions are present. When testing reveals elevated levels of vapors, the installation of building mitigation systems may be required.
Finally, the fourth webcast relates to enforcement of environmental laws and regulations and is entitled: "Complying With Environmental Laws in the Era of Trump." This webcast reviews federal and state environmental enforcement trends, responding to inspections and alleged violation letters, negotiation and resolution of cases where violations are cited and the use of audits and Environmental Management Systems to prevent violations from occurring.
In my practice as an environmental attorney I often work closely with environmental consultants. When planning the webcasts I thought it would be helpful for viewers to get a technical perspective on environmental issues. Dana Wagner, an experienced consultant with Terracon, and I have collaborated on preparation of materials and presentation of the webcast sessions. We are grateful that each session has over 100 viewers. We appreciate the support and interest of attorneys. We were excited to learn that Minnesota CLE has announced the webcast sessions continue to be available under their "On Demand" CLE option.
Once again, we are grateful for the opportunity to present these Minnesota CLE webcast sessions as well as the positive response and interaction we have received from viewers. Plans are underway for the next sessions in this webcast series. Please let us know if there are topics or issues you would like to see us cover in future sessions. We look forward to continuing our partnership with Minnesota CLE and preparing expanded offerings.
Attorney Joseph Maternowski is often asked by in house counsel and other practicing attorneys to assist with the representation of clients in business and real estate transactions, on issues arising in real estate transactions, responding to Agency requests, defending enforcement actions and developing audit and compliance programs. Mr. Maternowski is also frequently asked to present on topics related to environmental compliance and ways to minimize environmental liability.
Please see the disclaimer at the bottom of this page relating to limitations on this blog and legal advice. Joseph Maternowski is a Minnesota attorney in private practice who practices in the areas of environmental, administrative and real estate law. He advises clients on compliance matters as well as on commercial and residential real estate transactions and on litigation. Joe assists multiple clients on sites that have been impacted by releases of PFAS, PCE and TCE. Thanks to associate Joseph Reutiman for his assistance in preparing this update. Finally, for additional information please contact: Joseph Maternowski at Hessian & McKasy P.A.
T: (612) 746-5754
jmaternowski@hessianmckasy.com
www.hessianmckasy.com
www.enviroattorney.net
Please Note Disclaimer Found at Top Right of Our Website, Thank you